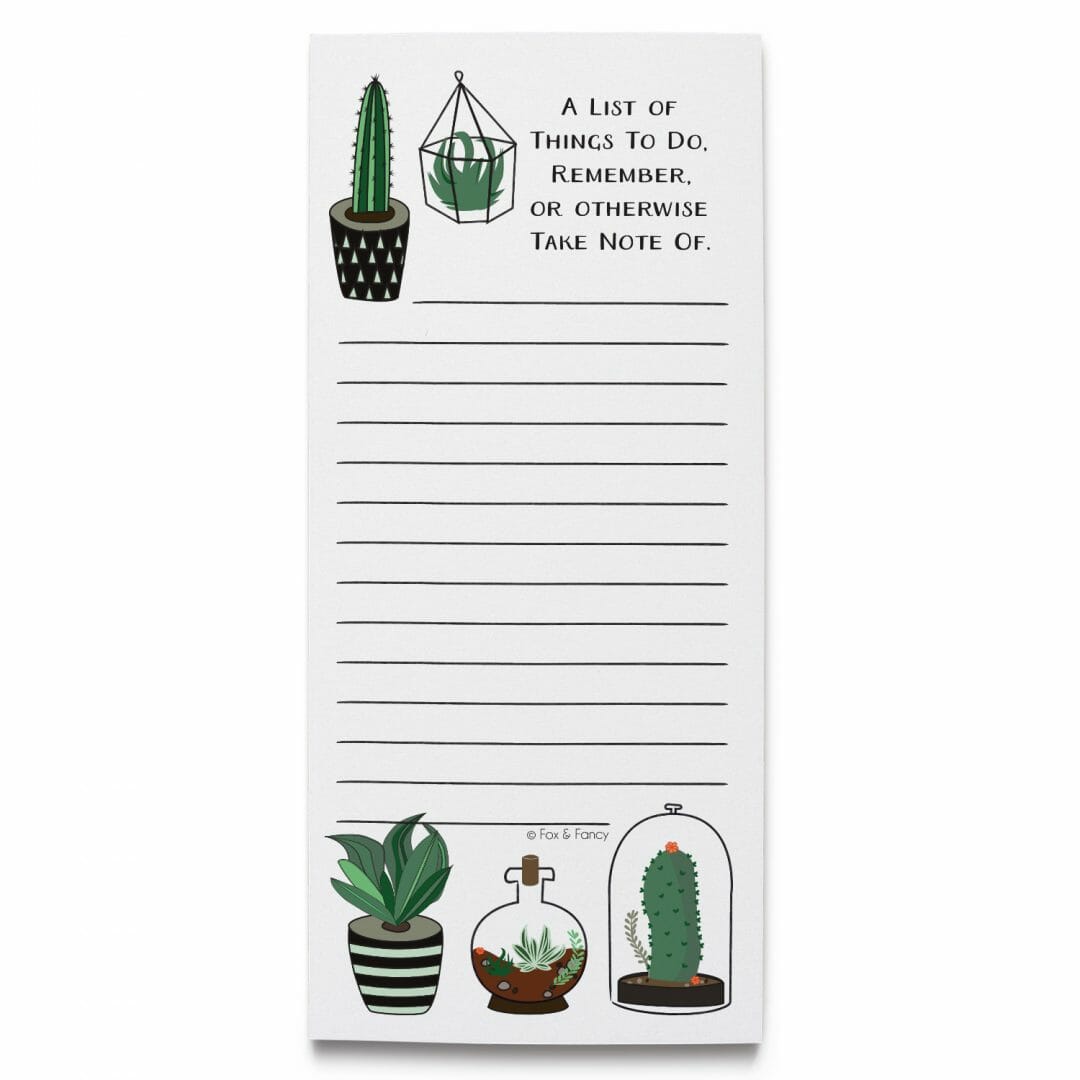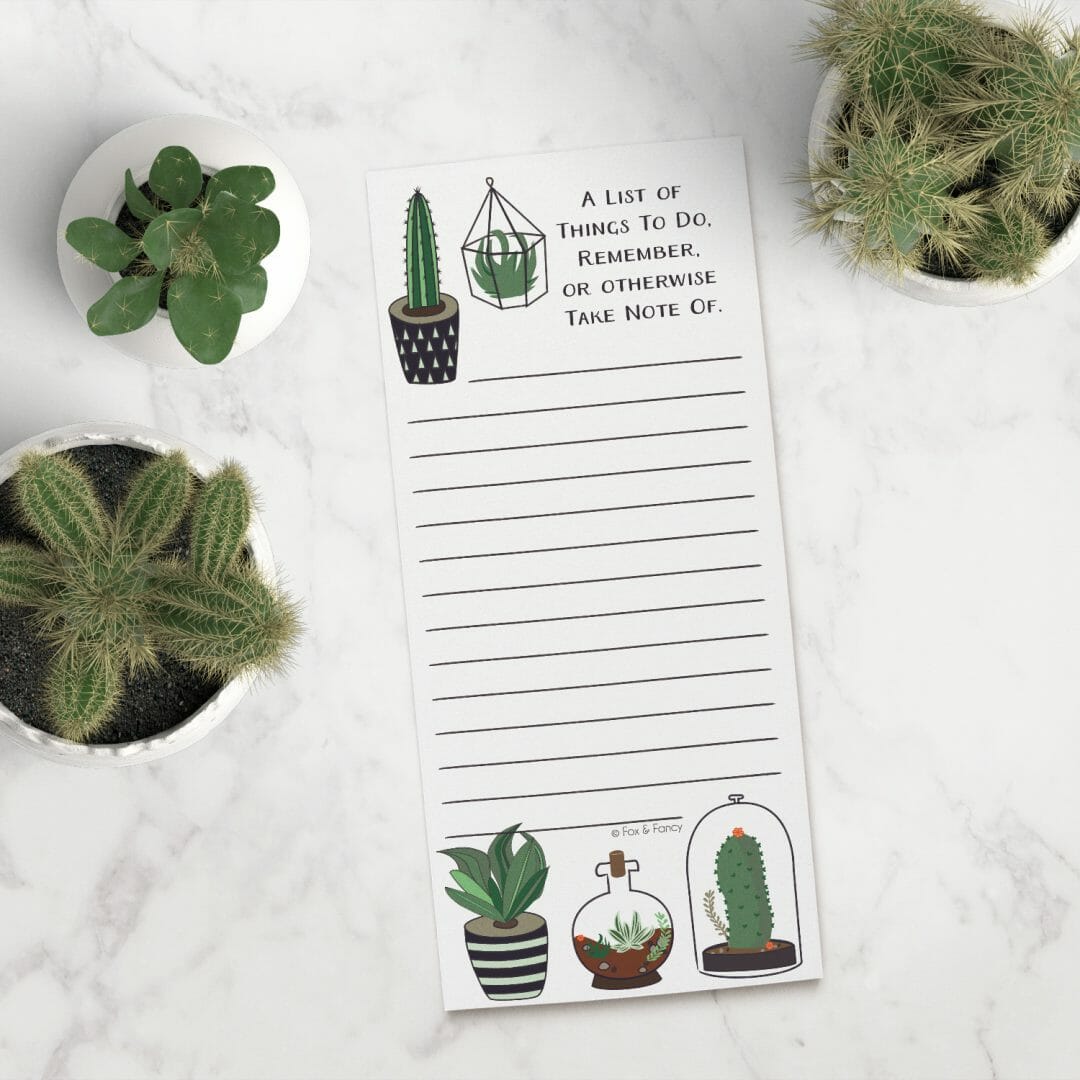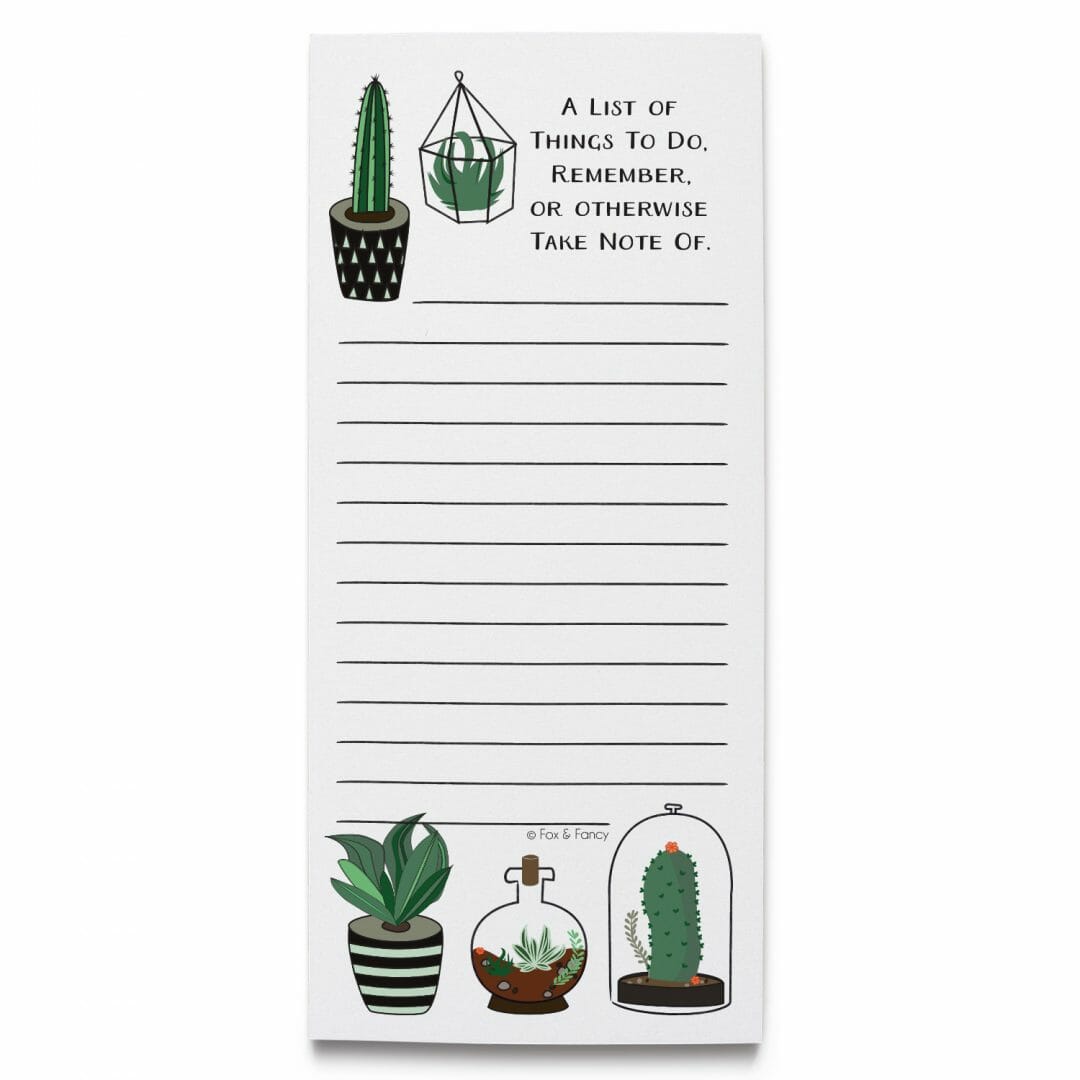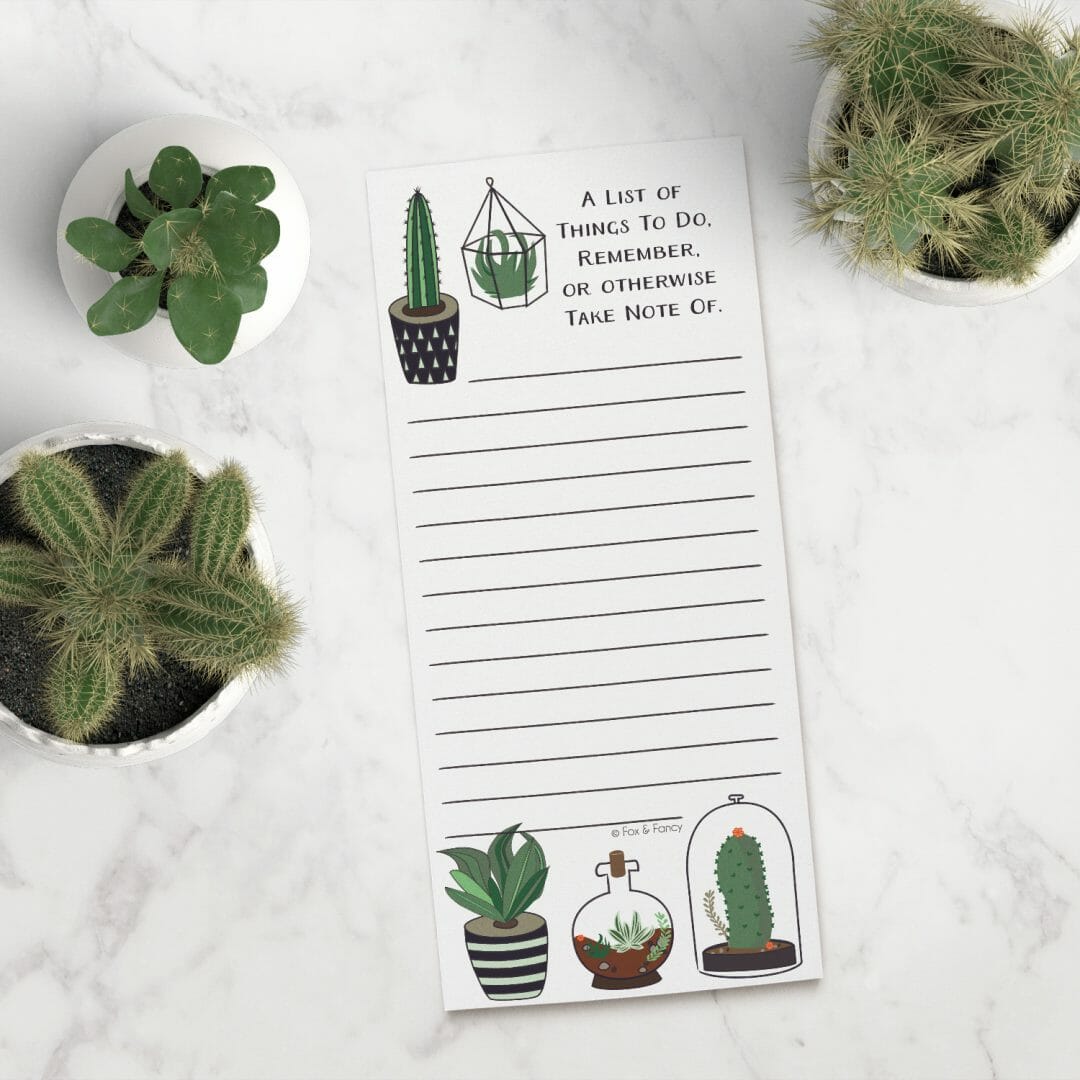 A List of Things | 4″x9″ Notepad | 50 Pages
$10.00
Things I love about list-making:
Writing things down
Crossing things off
Pretty notepads
(See what I did there?)
A pretty way to keep your days organized and your inner-list-maker satisfied.
Designed with love in Vancouver, BC.
SIZE: 4″ x 9″
PAGES: 50
PRINTED: On uncoated FSC-certified paper; chipboard backing.
PACKAGING: Cello sleeve
SHIPPING: Canada Post
Join our mailing list and get a coupon for 10% off your next order!
© Fox & Fancy 2012
In stock