Can we talk about how delightful Wedluxe is? I always get excited when I see a new issue on the stands, and it's extra special when I know some of the creatives behind the gorgeous photos.  I was recently lucky enough to be asked to participate in an avant garde, Andy Warhol inspired style shoot, shot by Ken Tan and styled by Epic Events.  Rather than going the pop-art route, my design was inspired by Warhol's watercolours.  It was so fun working on such a bright, vibrant design - check it out below!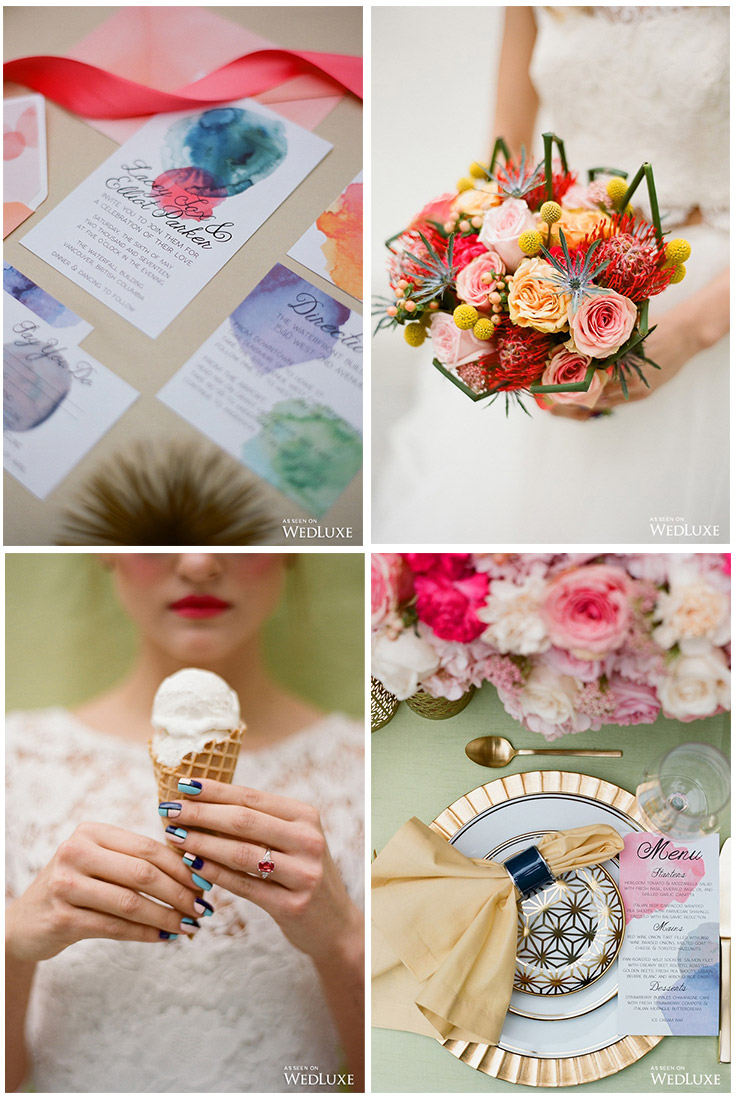 Love this design?  Head on over to our invitations page to customize this suite for your Warhol wedding!
Want to see more? Read the full feature here!
xoxo,
Rachel