Can I just say that I'm obsessed with pretty pencils? I can't believe I used to write with those generic yellow school pencils (you know the ones) when there are so many clever, creative, and funny pencils out there in the world! Plus, they make a really great add-on gift for your stationery loving pals, and go really well with our organizational notepads (just sayin').
Without further ado: read on for ten delightful pencil sets for the avid stationer!
Hey! Just wanted to let you know that some of the links in this article are affiliate links.  That means that I may get a small commission from Etsy if you buy something I recommend!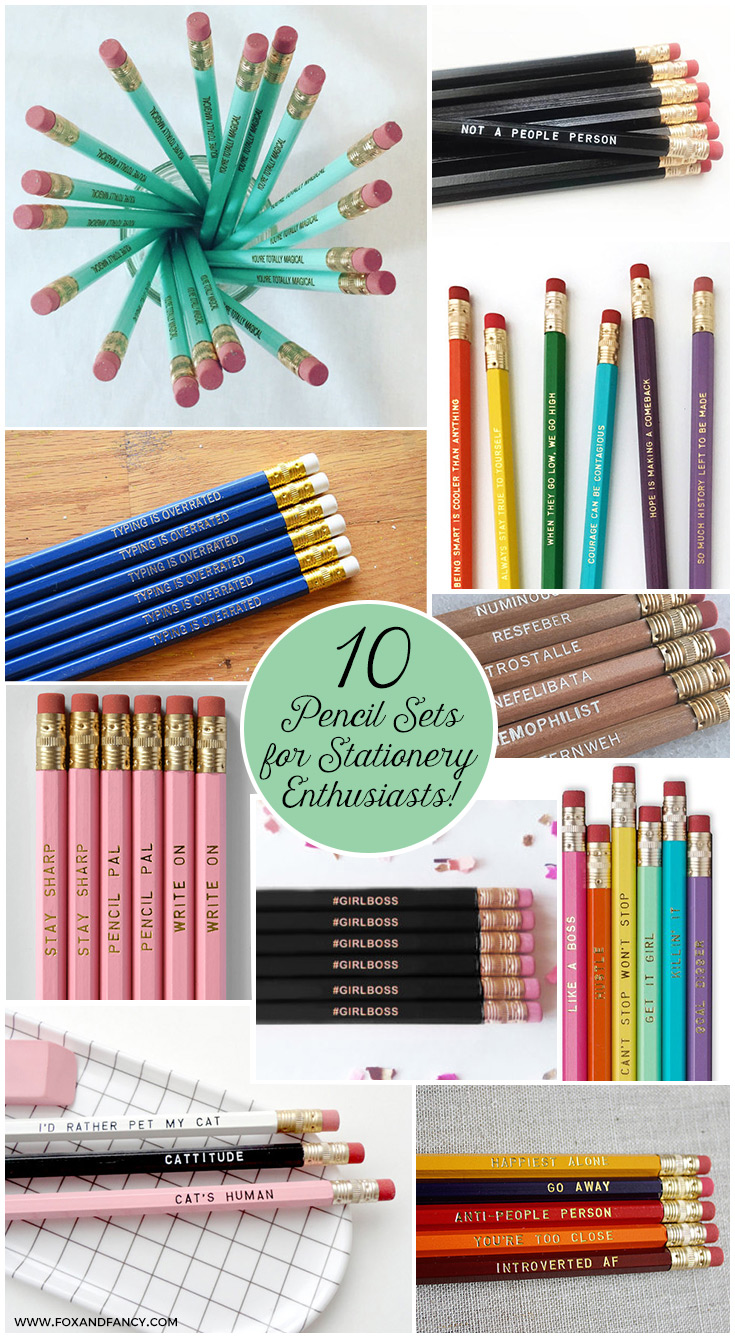 Clockwise from top: Totally Magical – Carbon Crusader | People Person Pencils – Sweet Perversion | MIchelle Obama – Feminist Pencils | Wanderlust Words – The Posh Shop Co. | Like A Boss Rainbow Set – 417 Press | Introvert Pencil Set – Rhubarb Paper Co. | Cat Lover – Animalove | #GIRLBOSS – Sugar Luxe Shop | Punny Pencils in Pink – Hello Paper Co. Store | Typing is Overrated – Witty Gritty Paper Co.
Have any other favourites to share? Lemme know!
xo,
Rachel