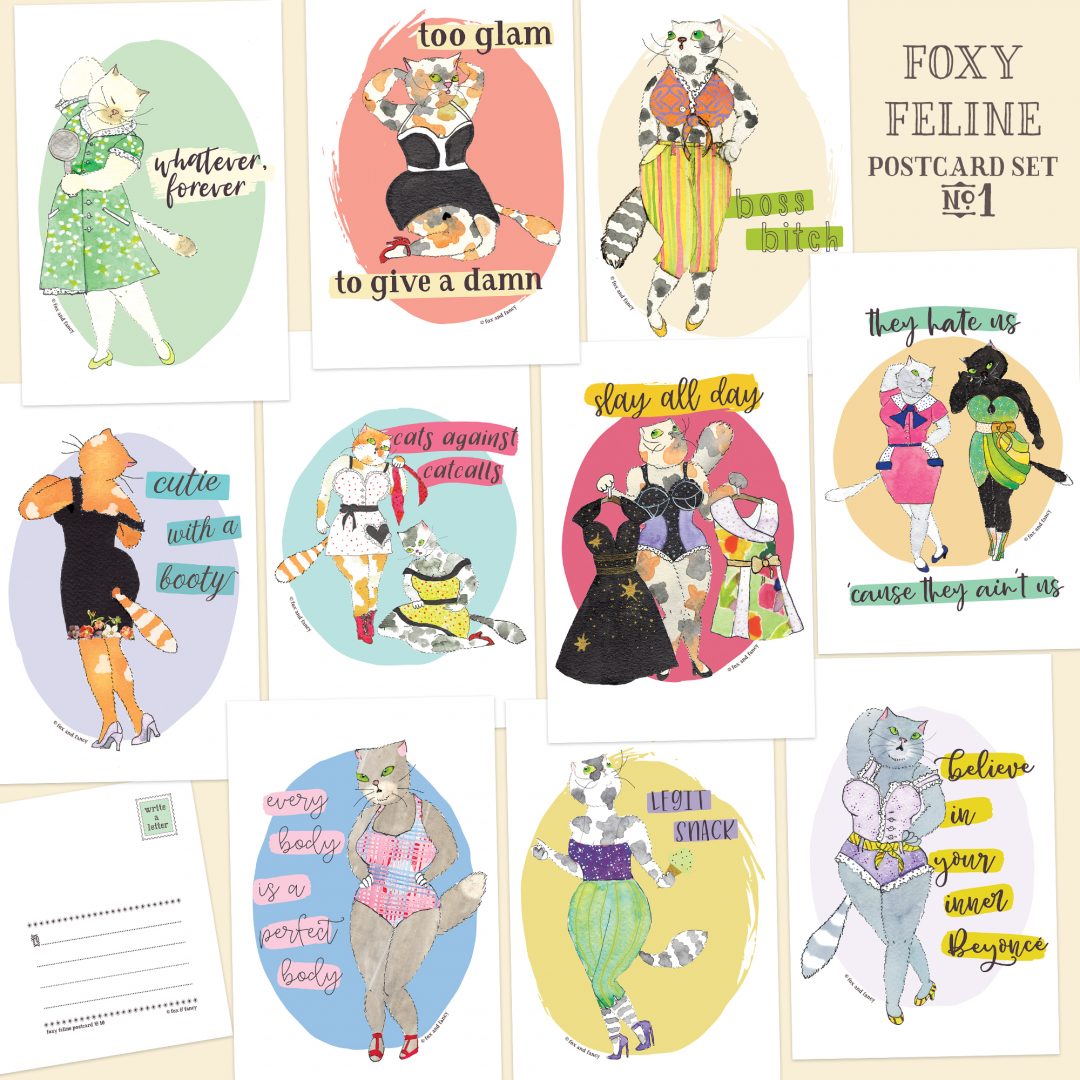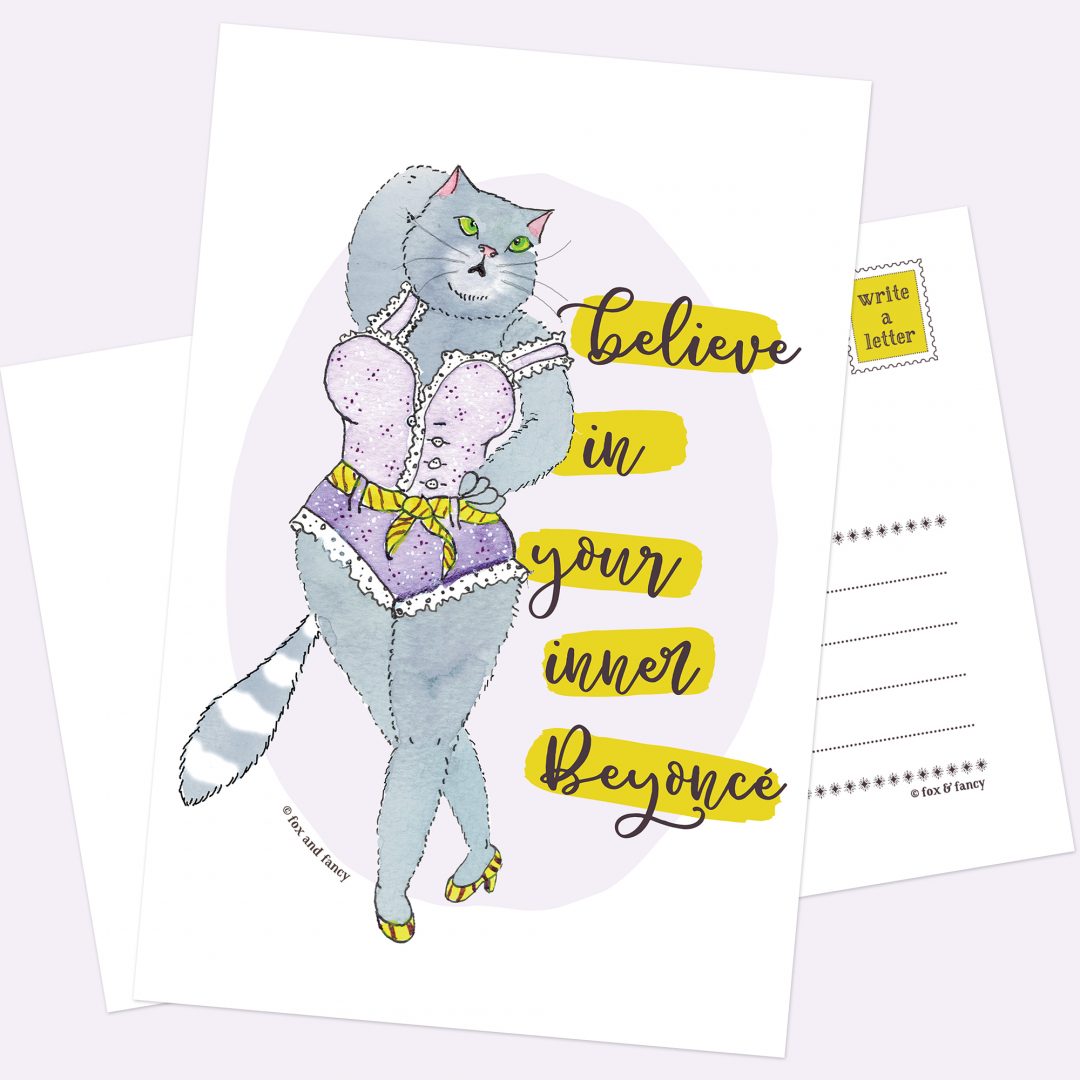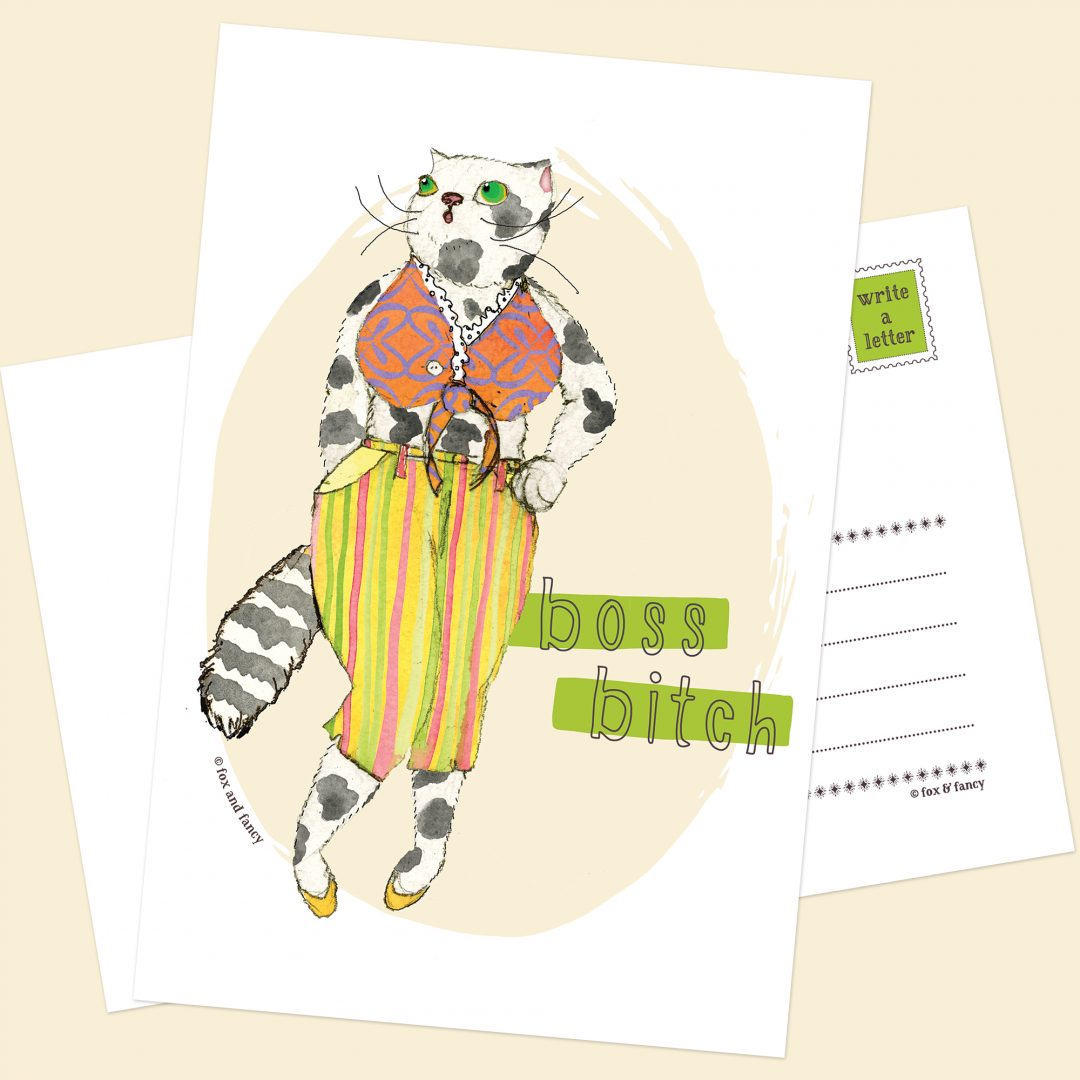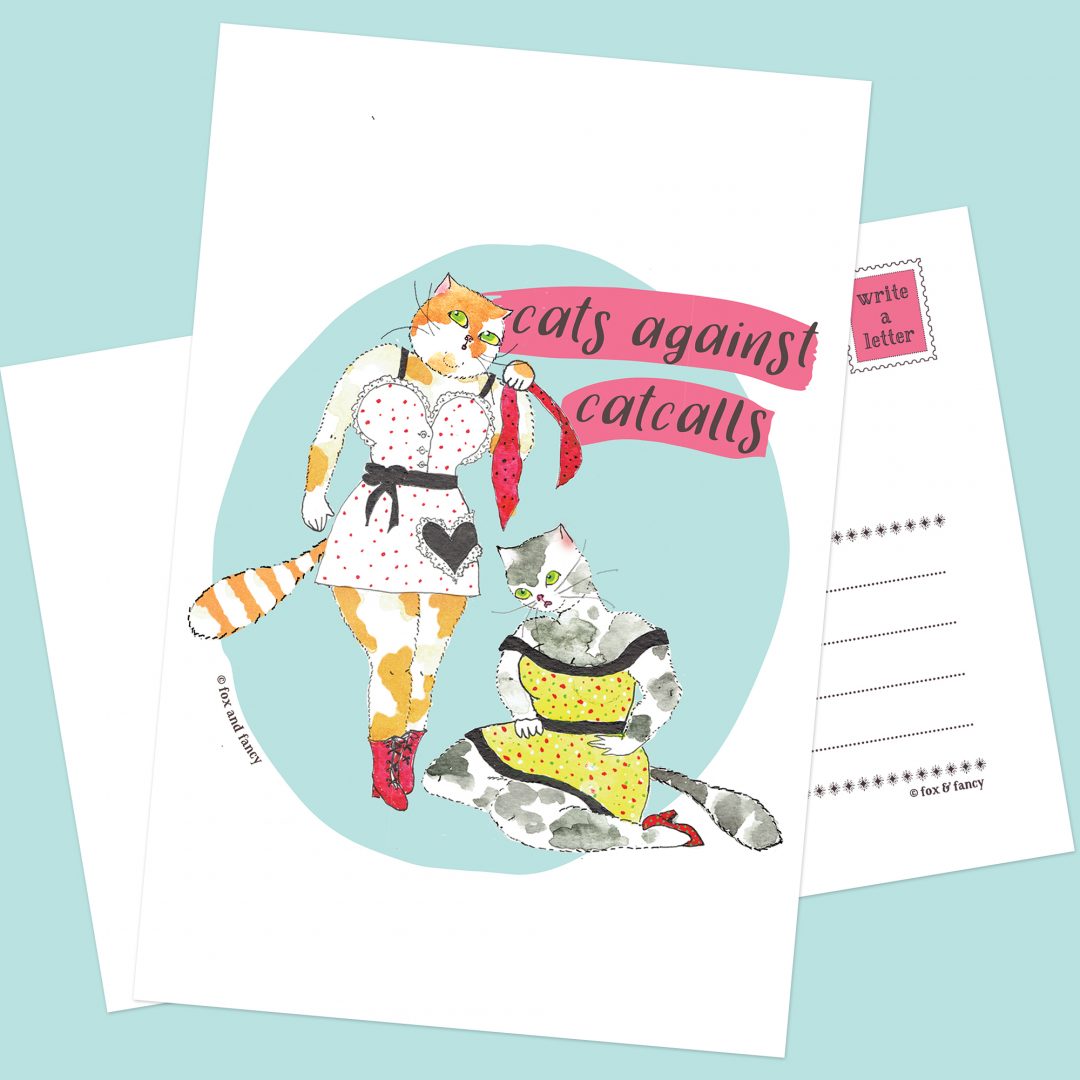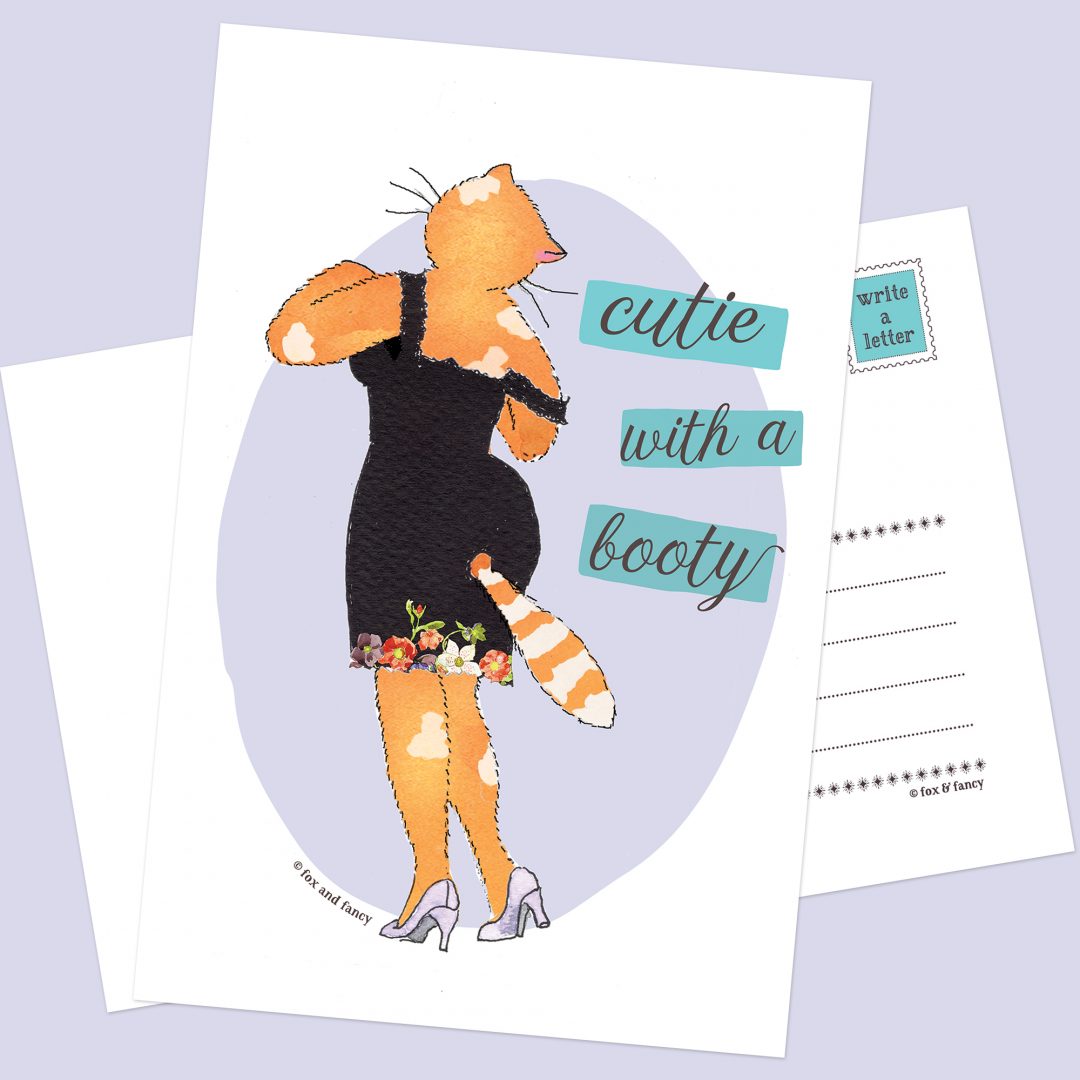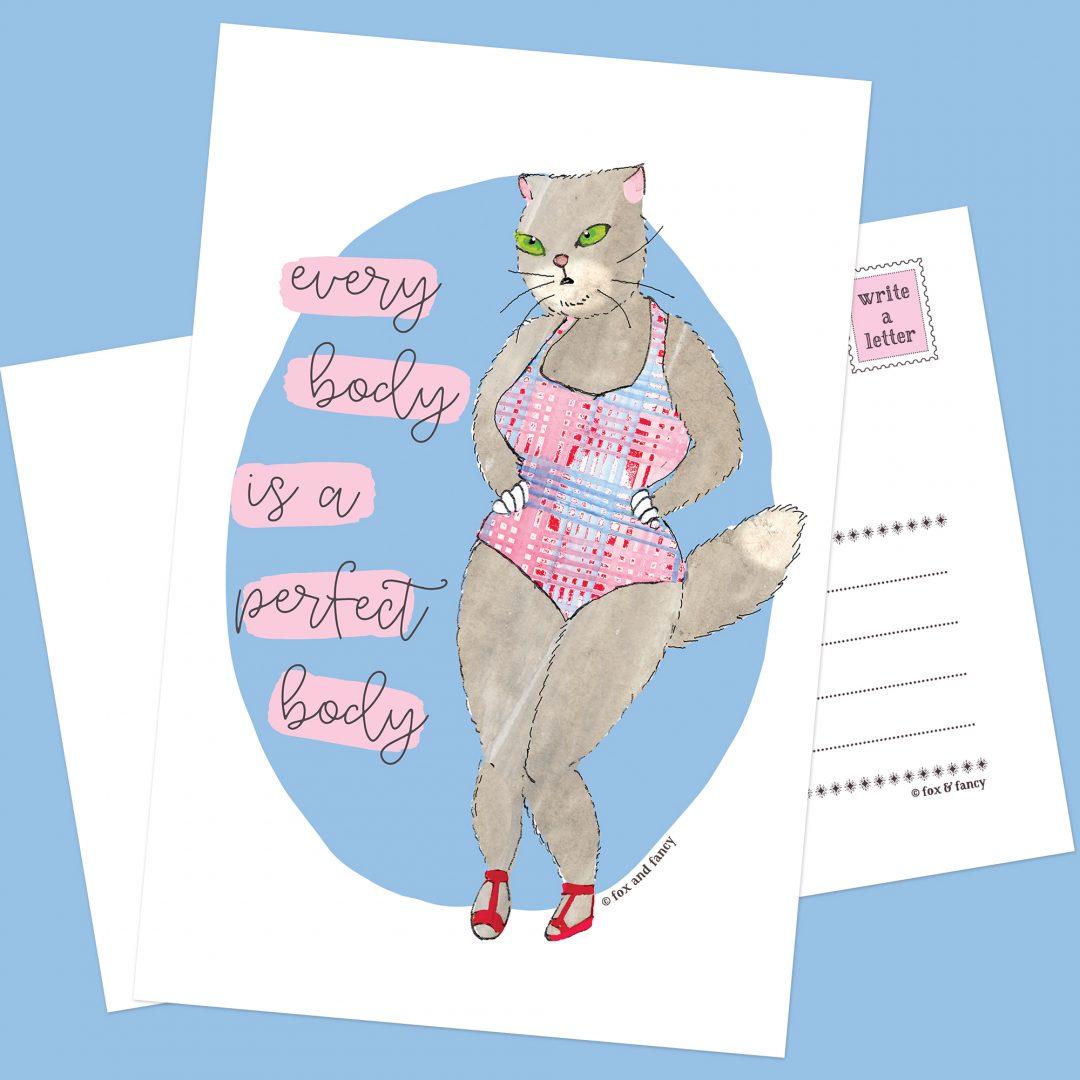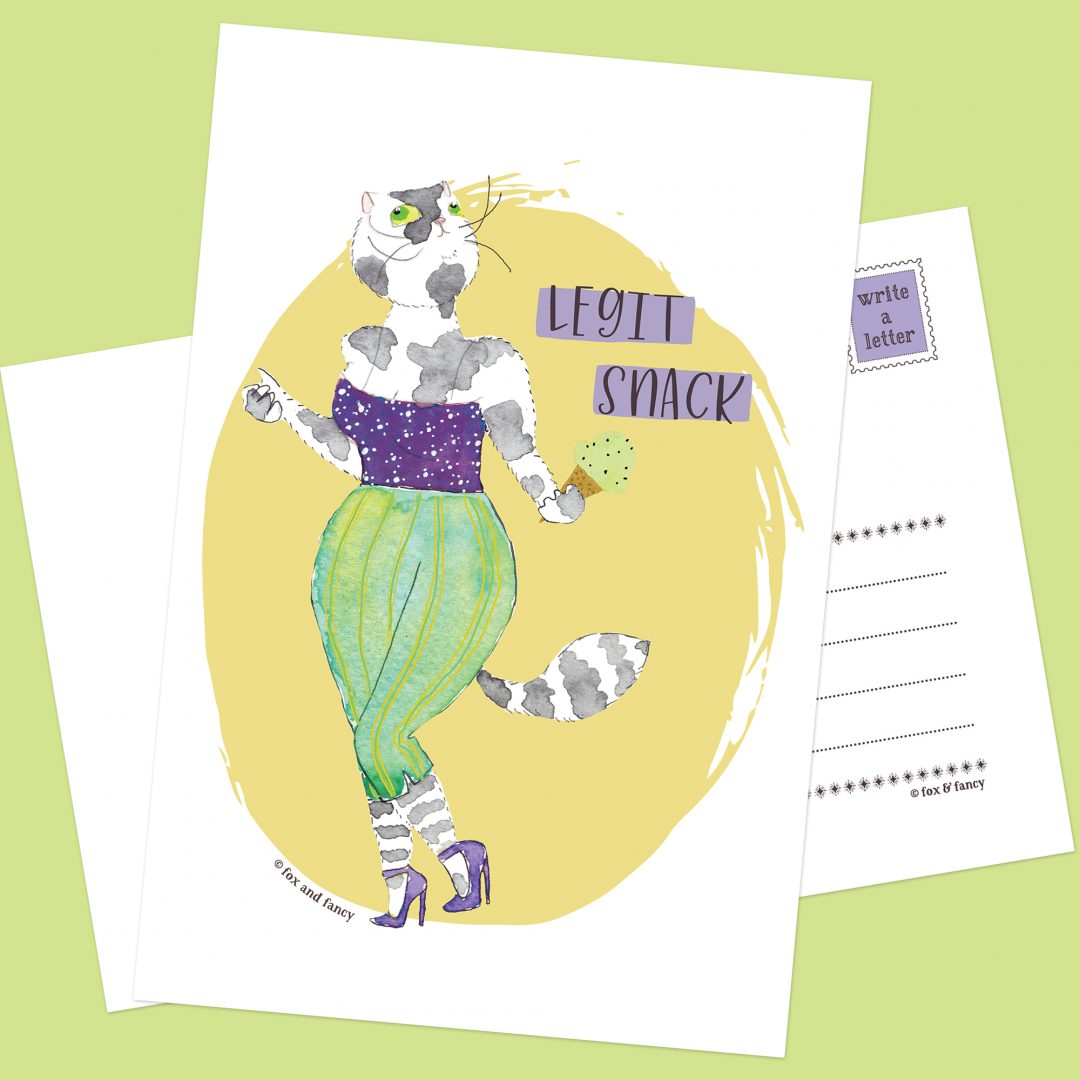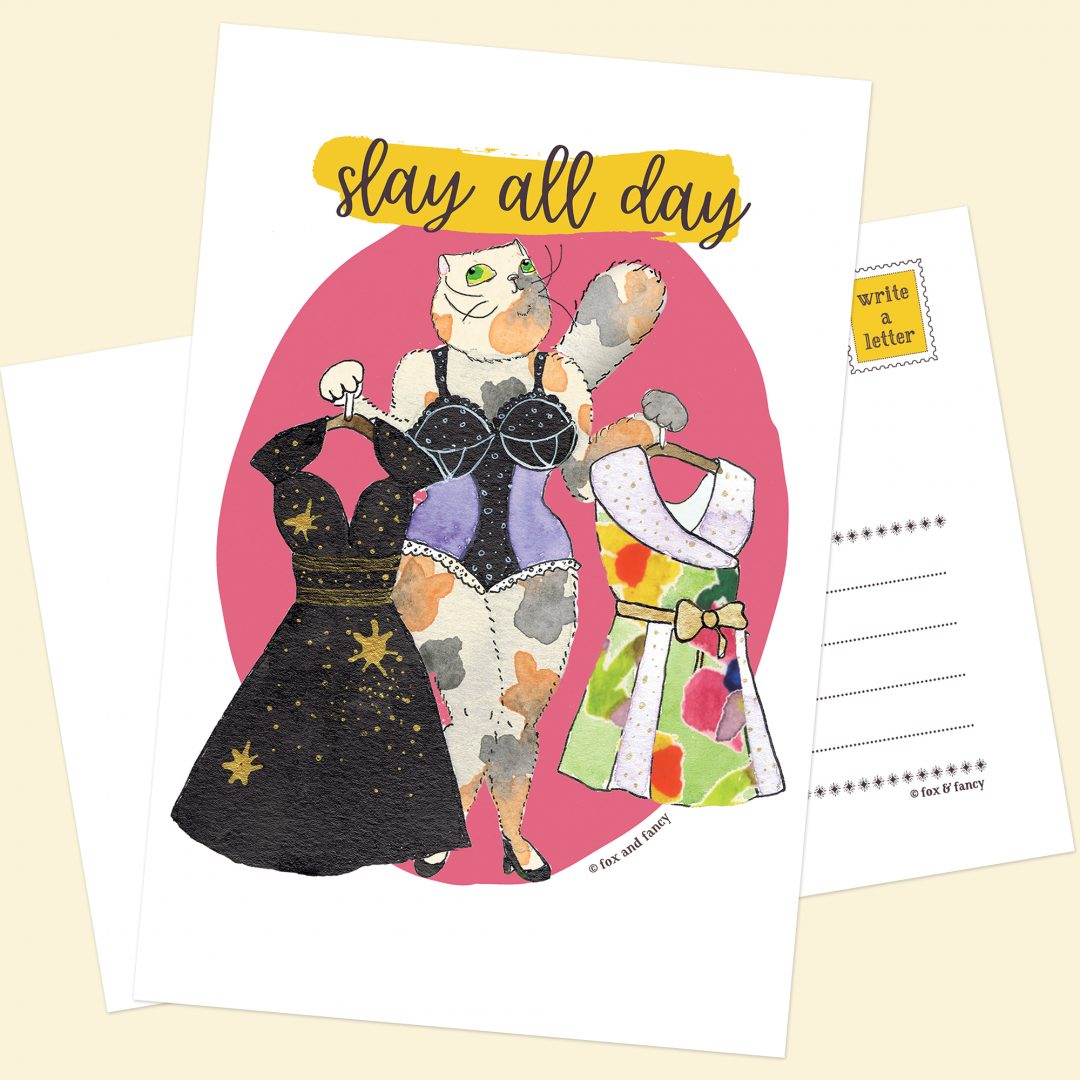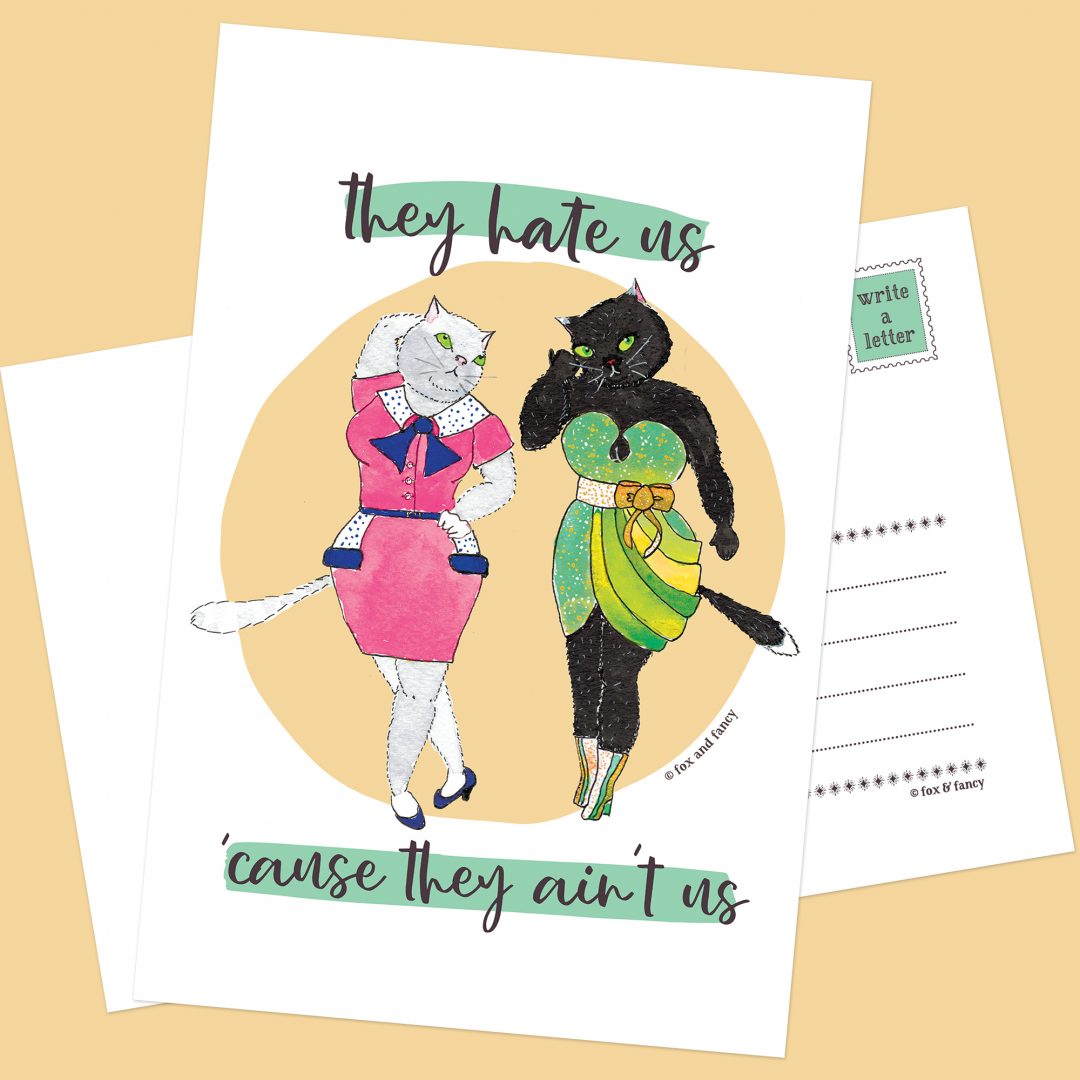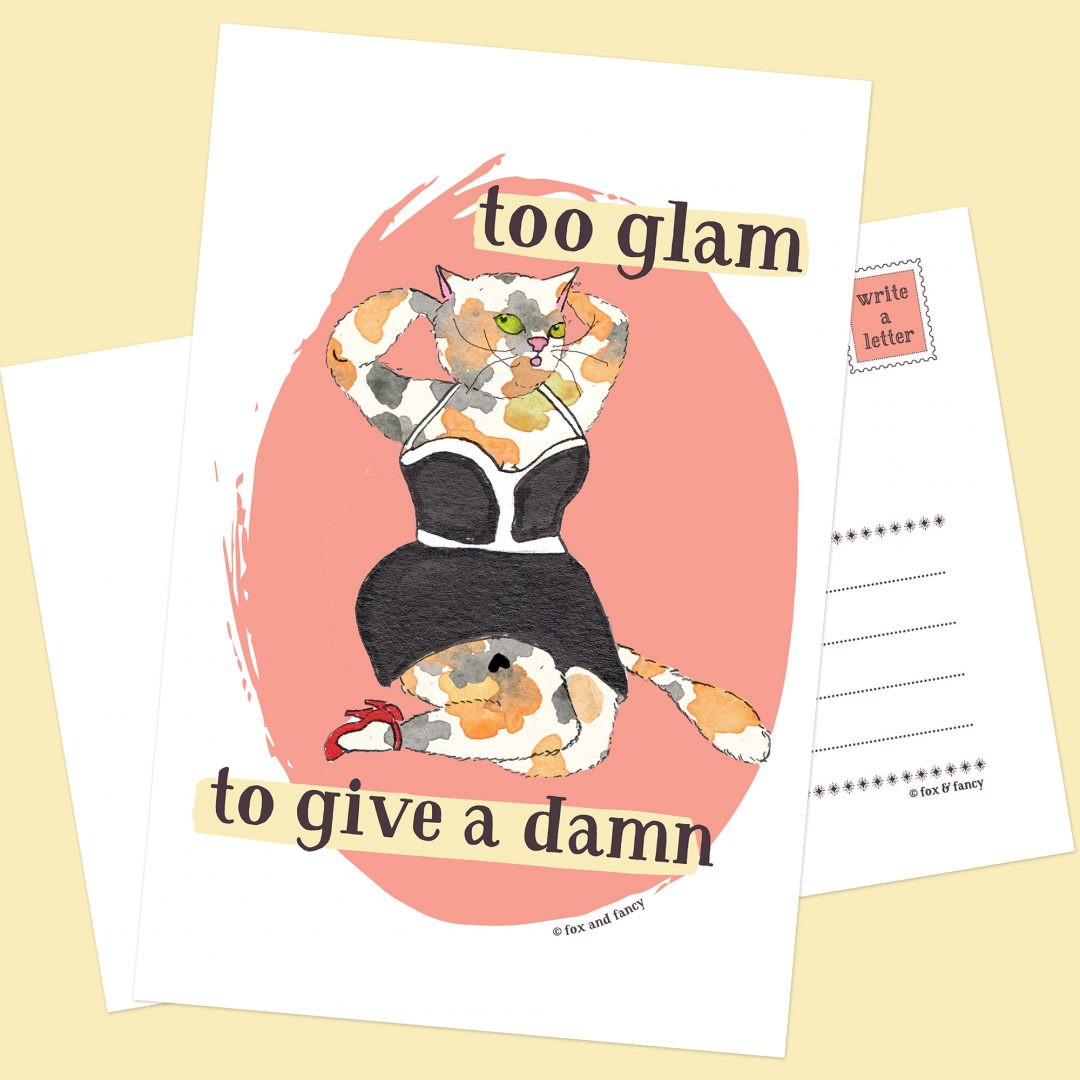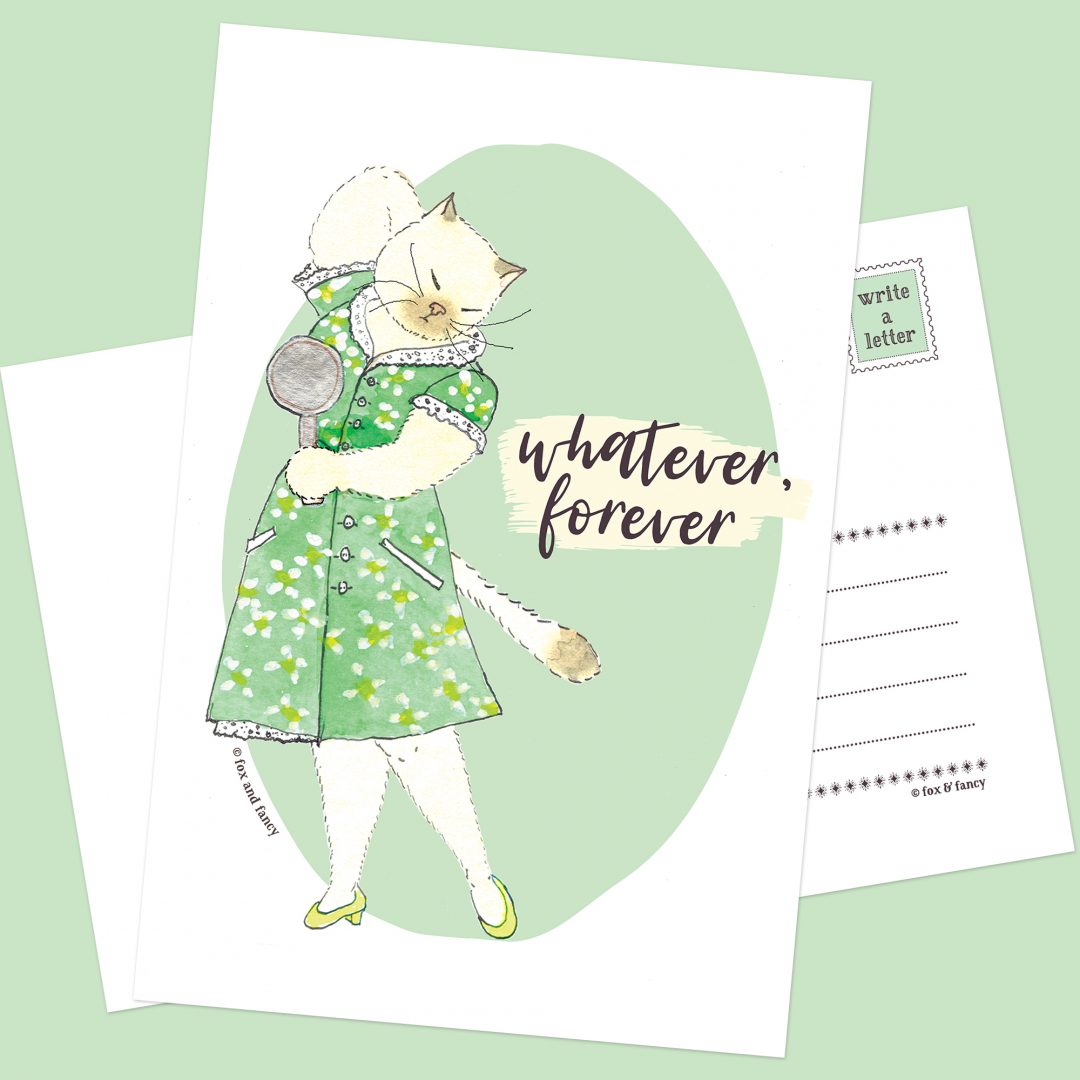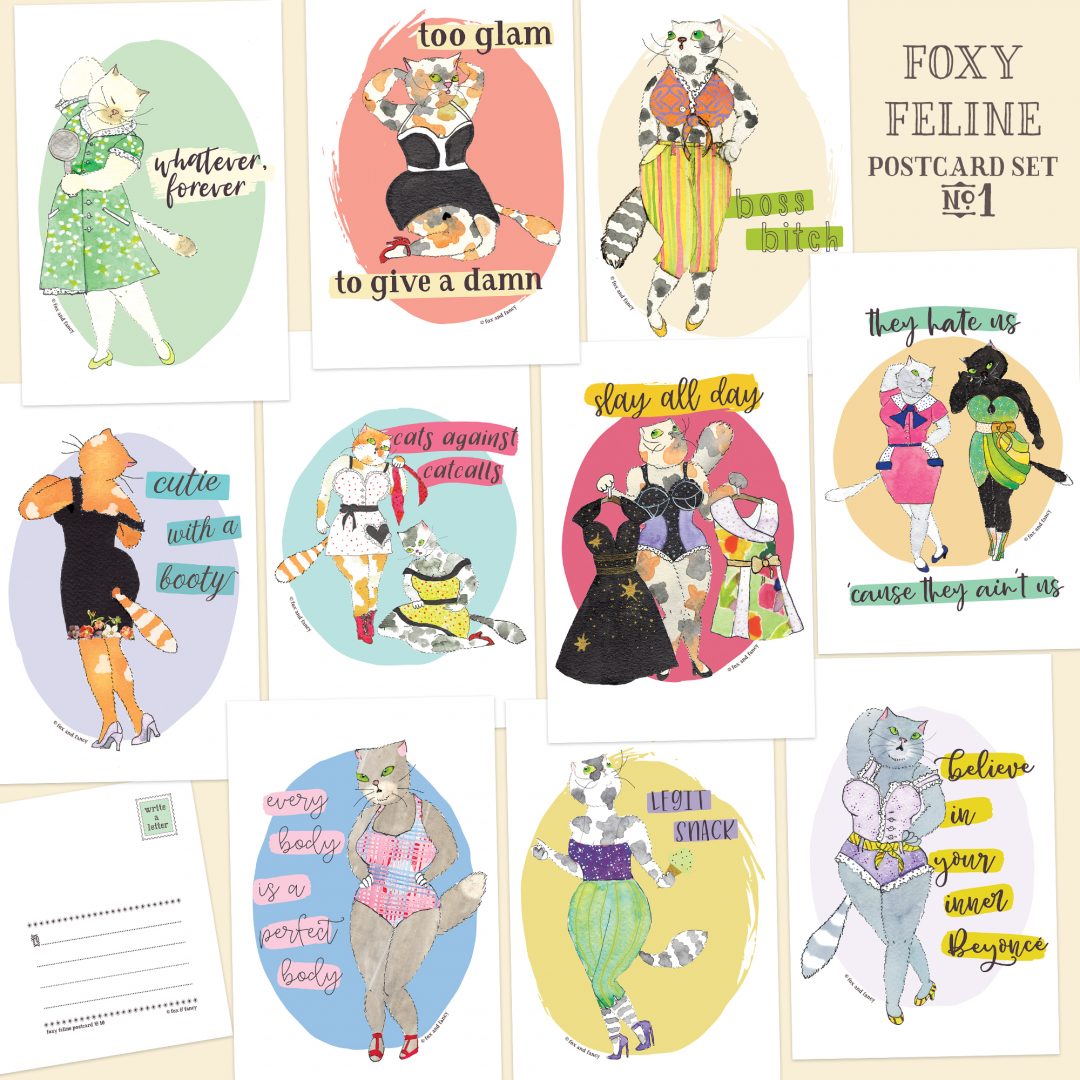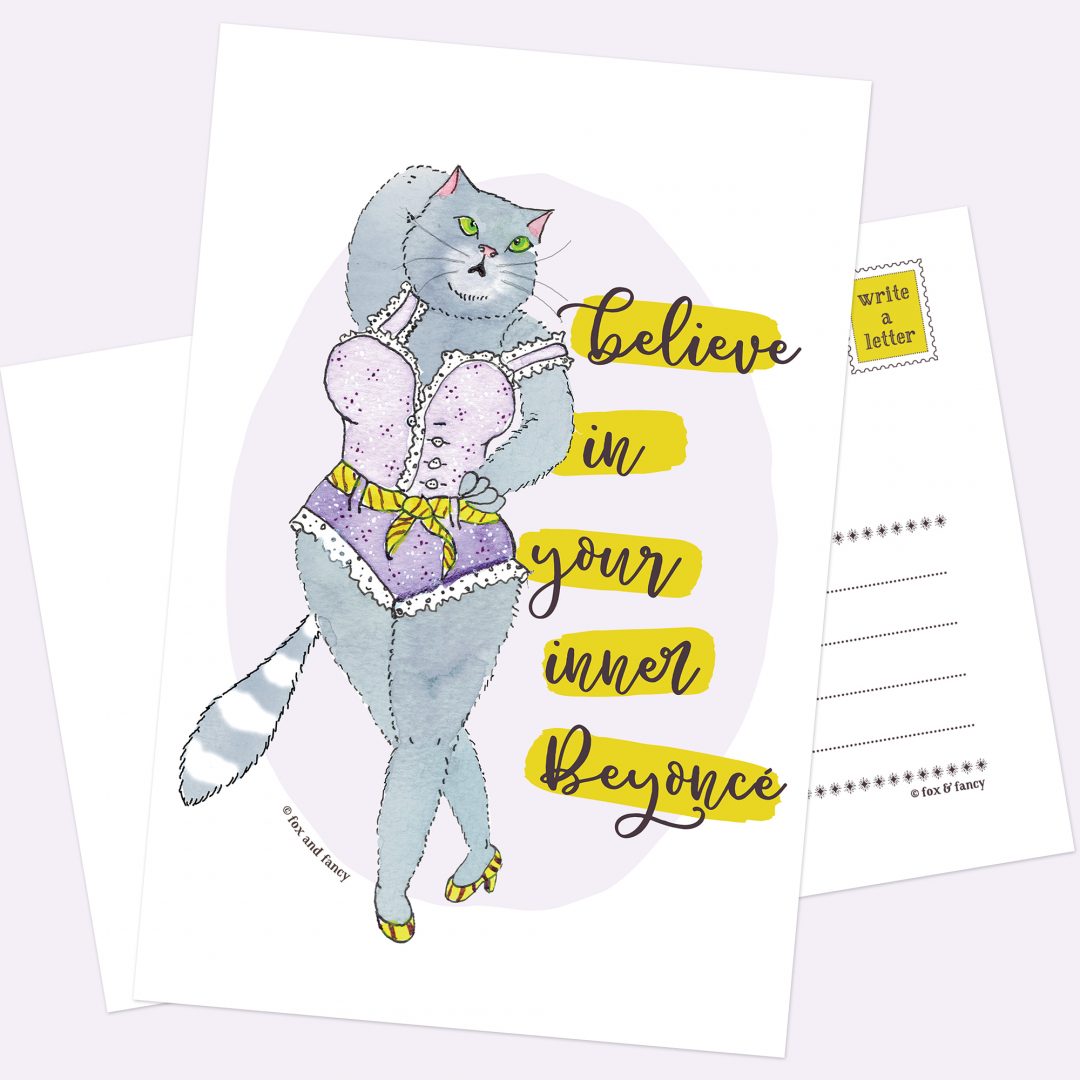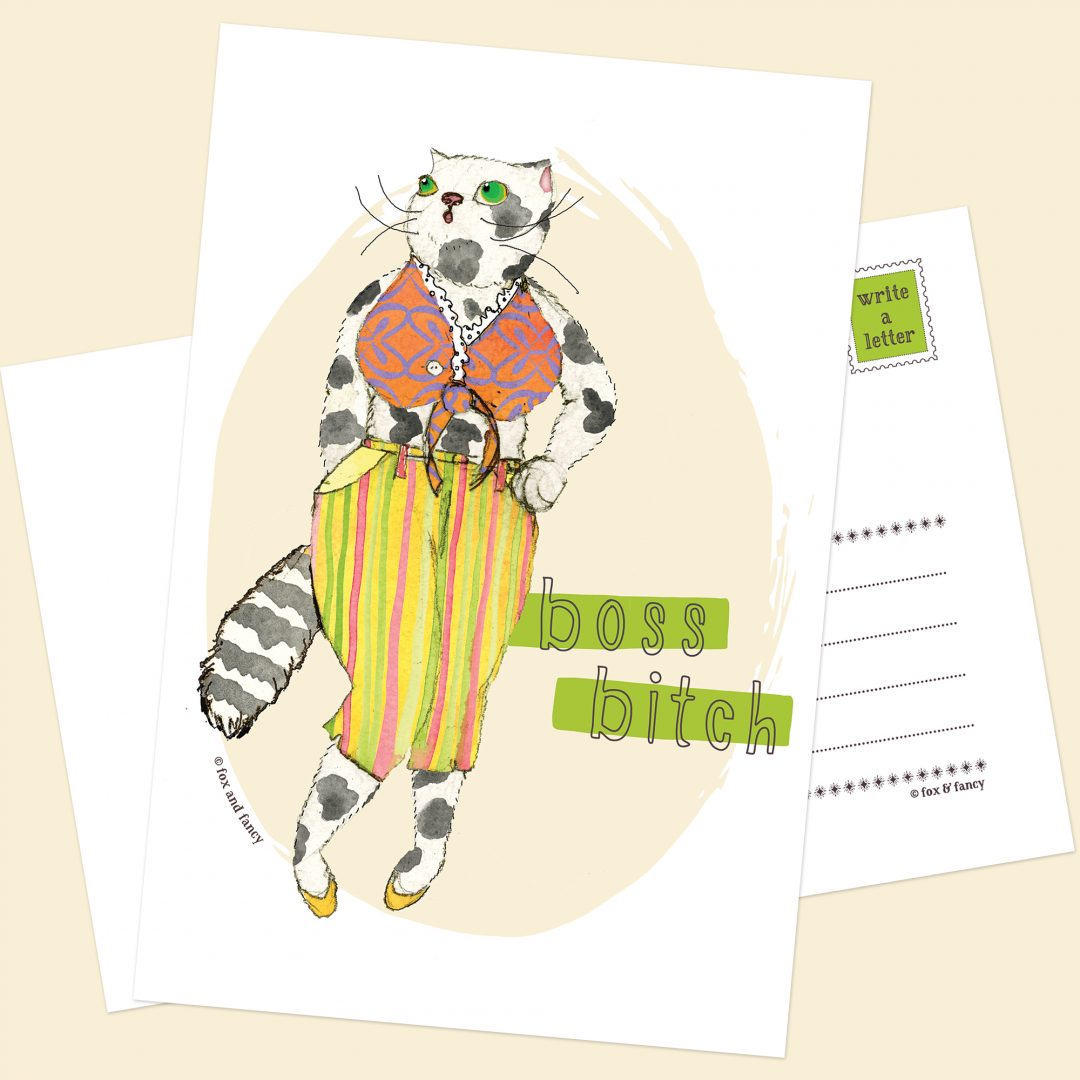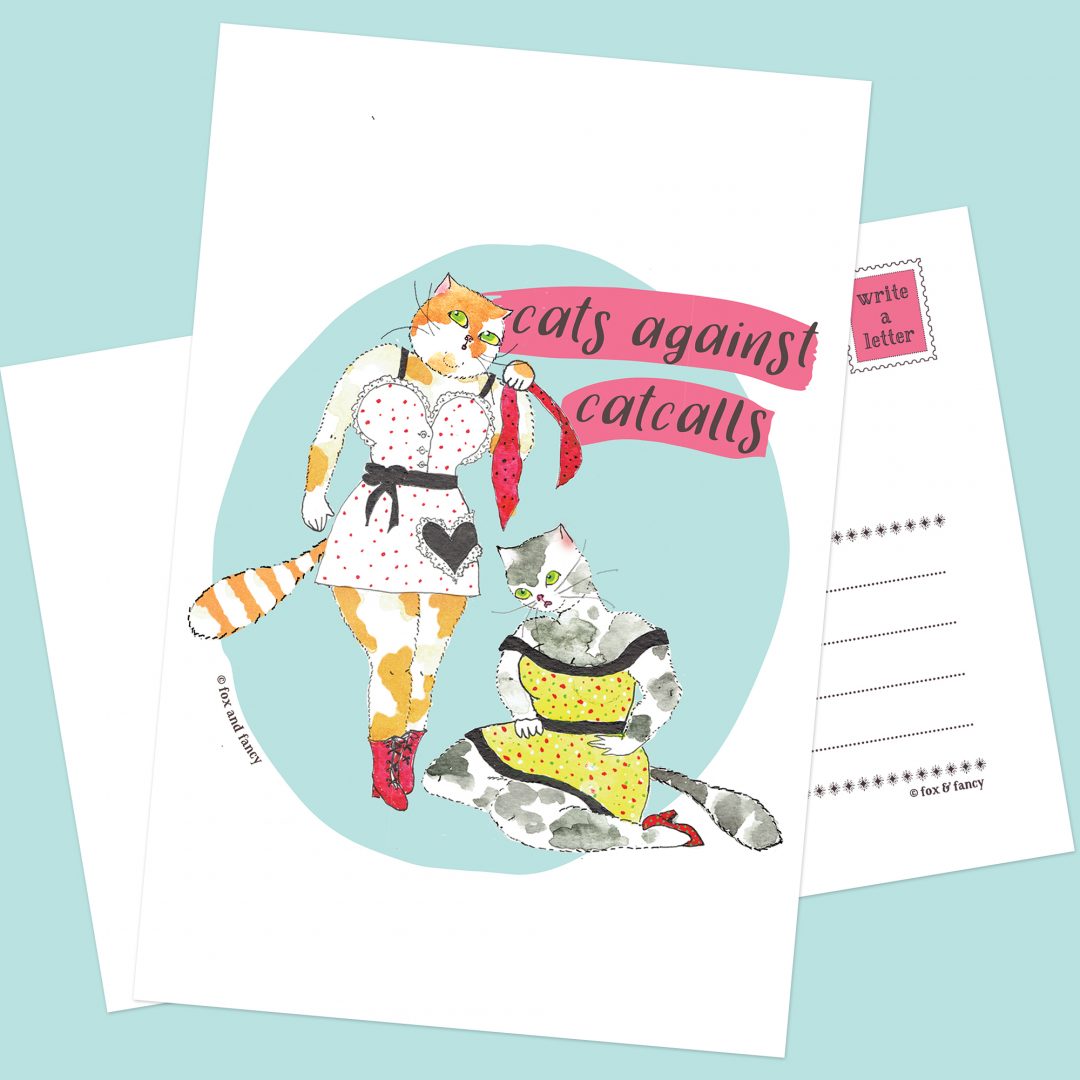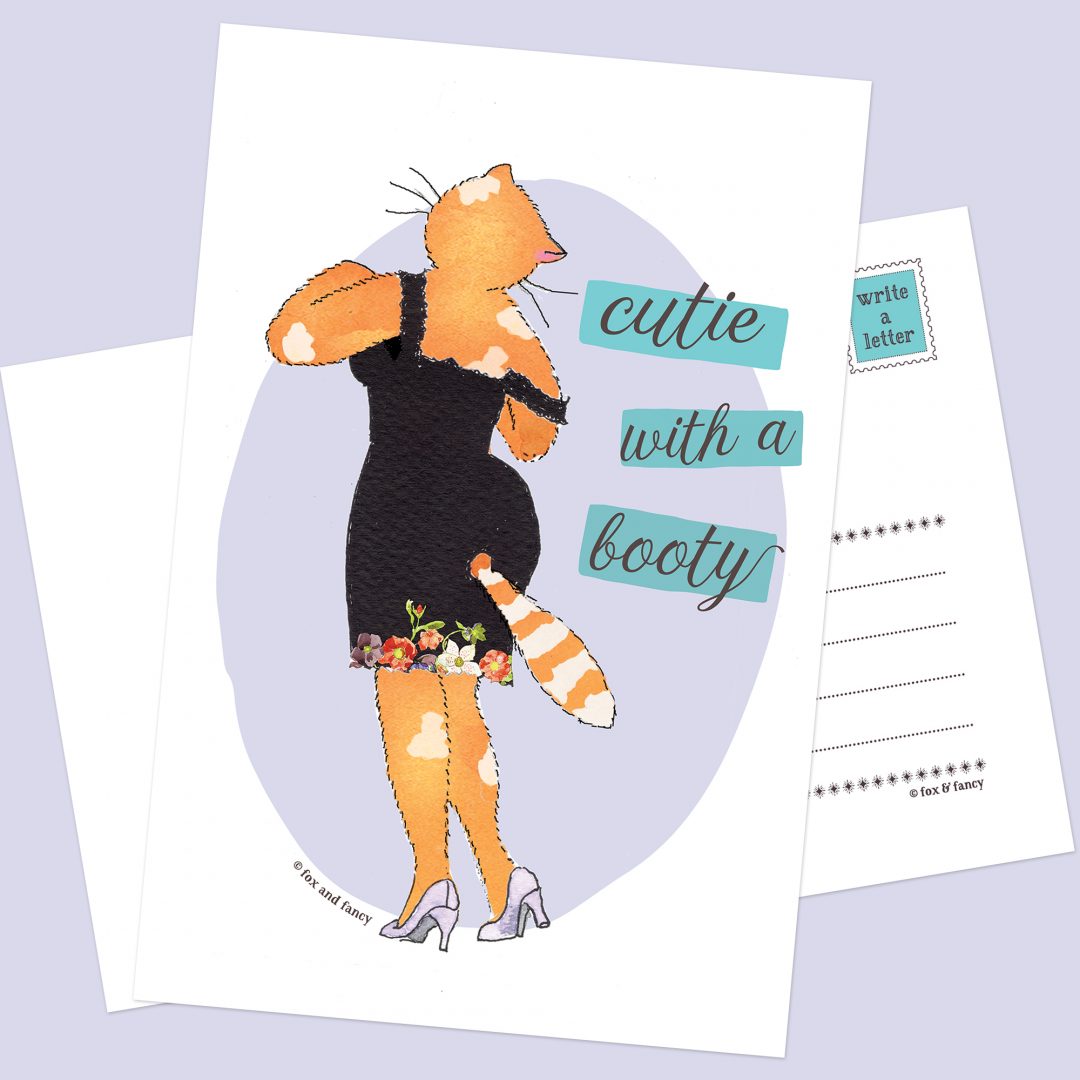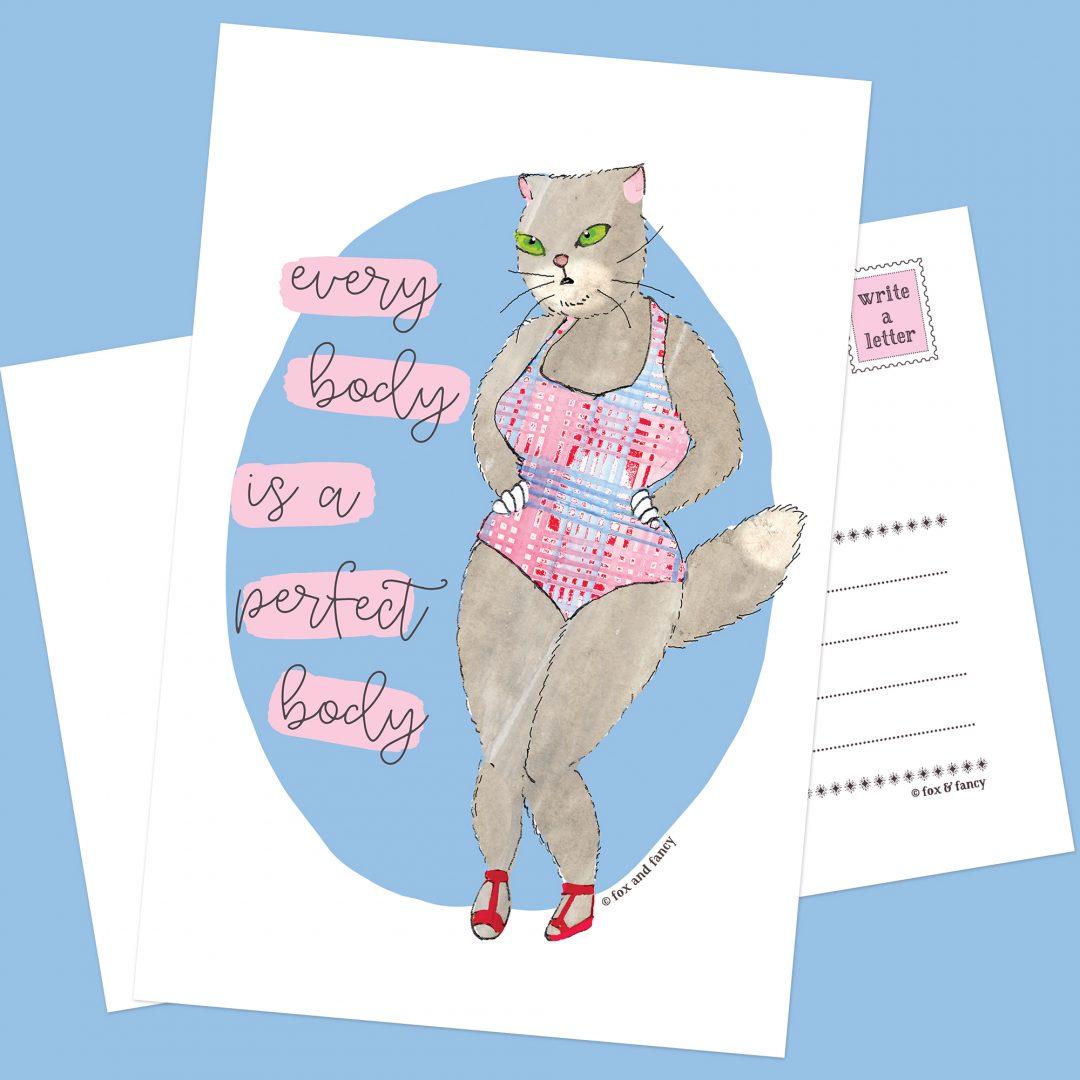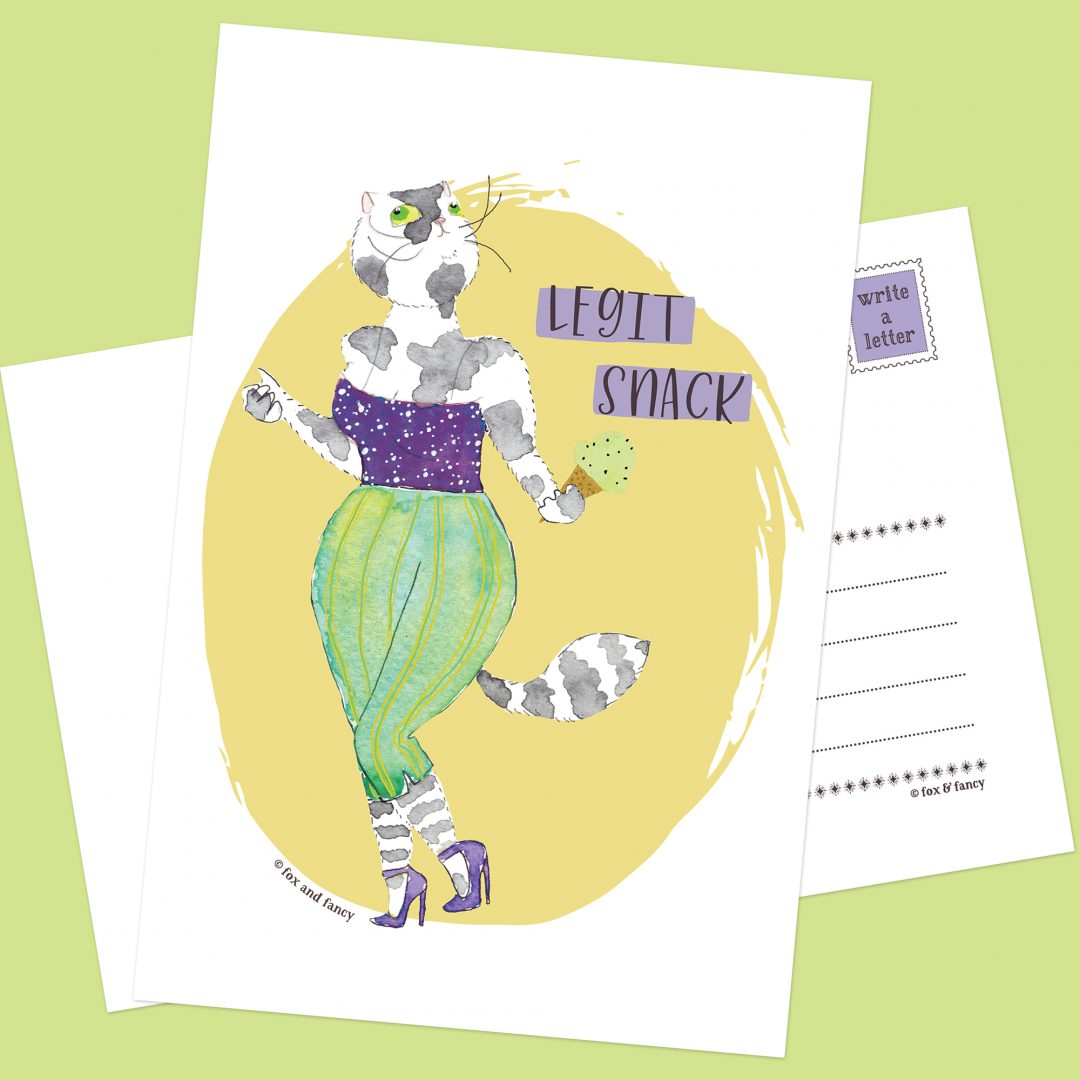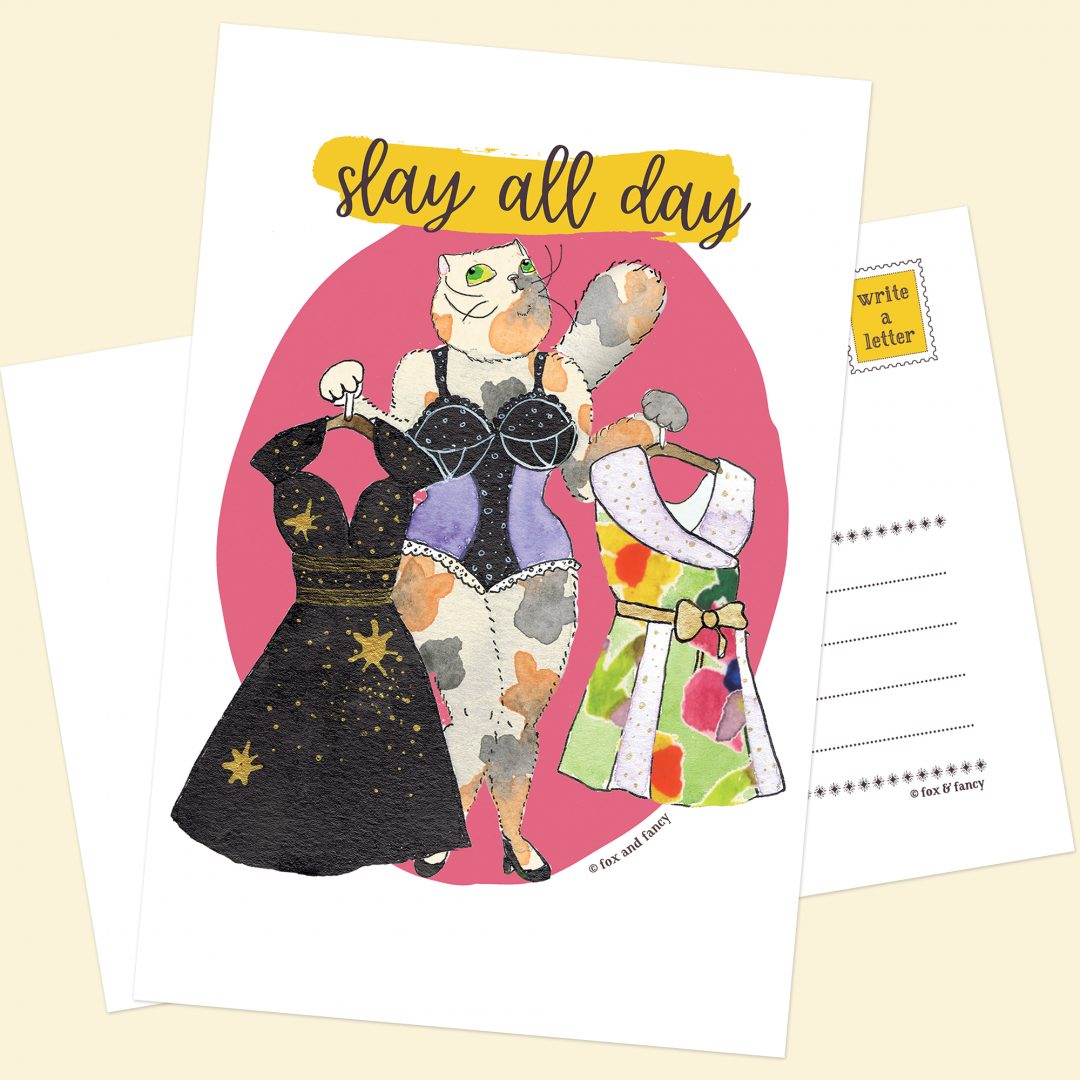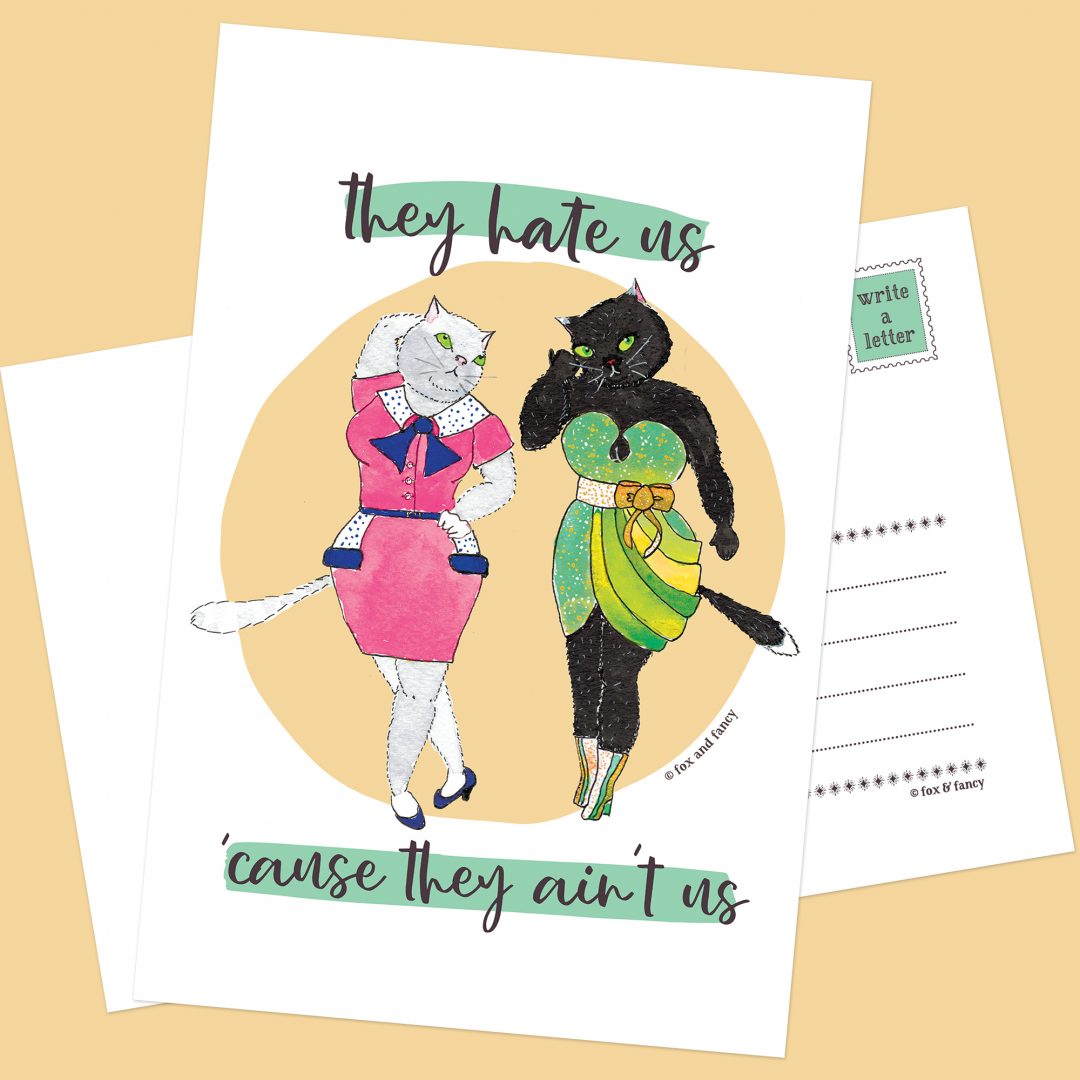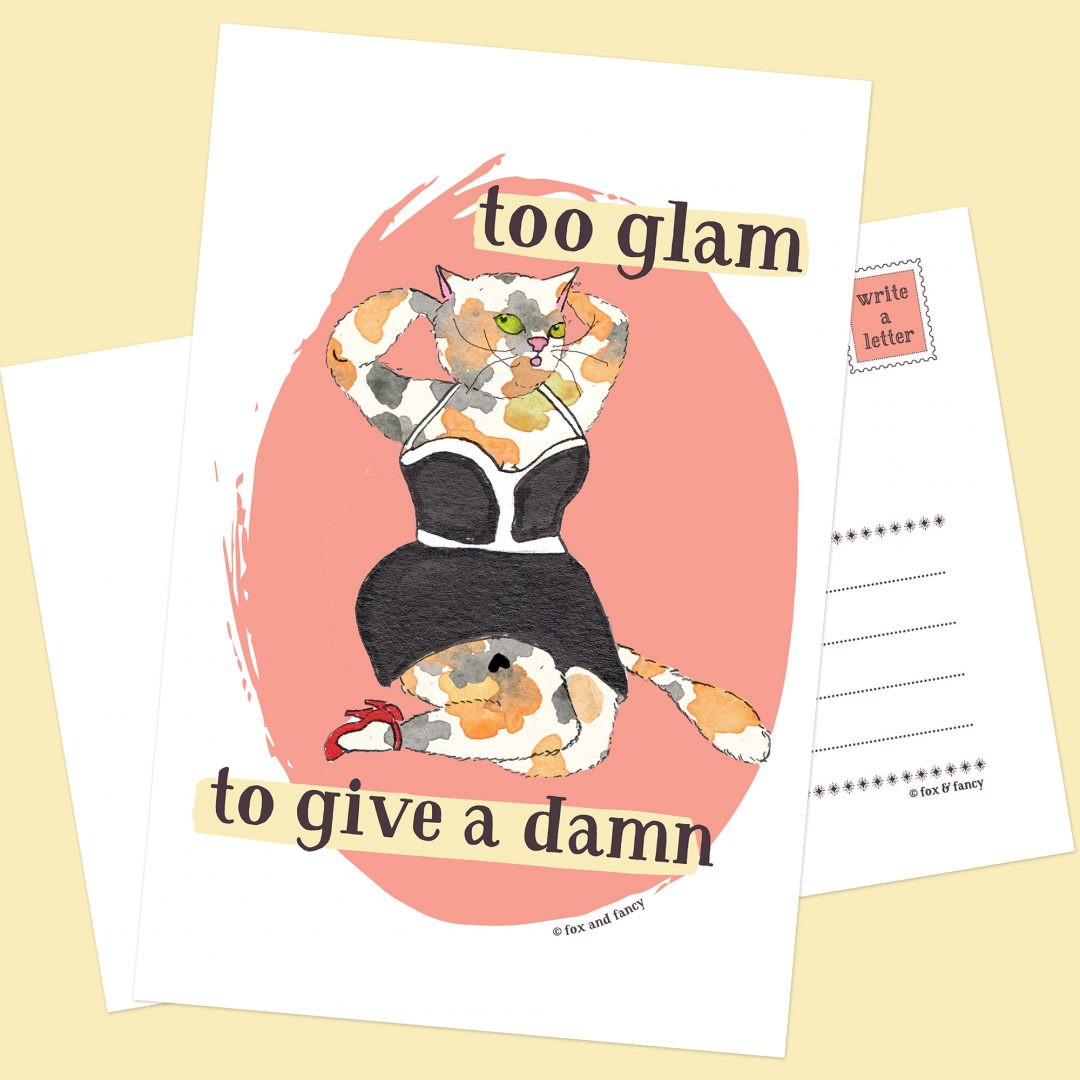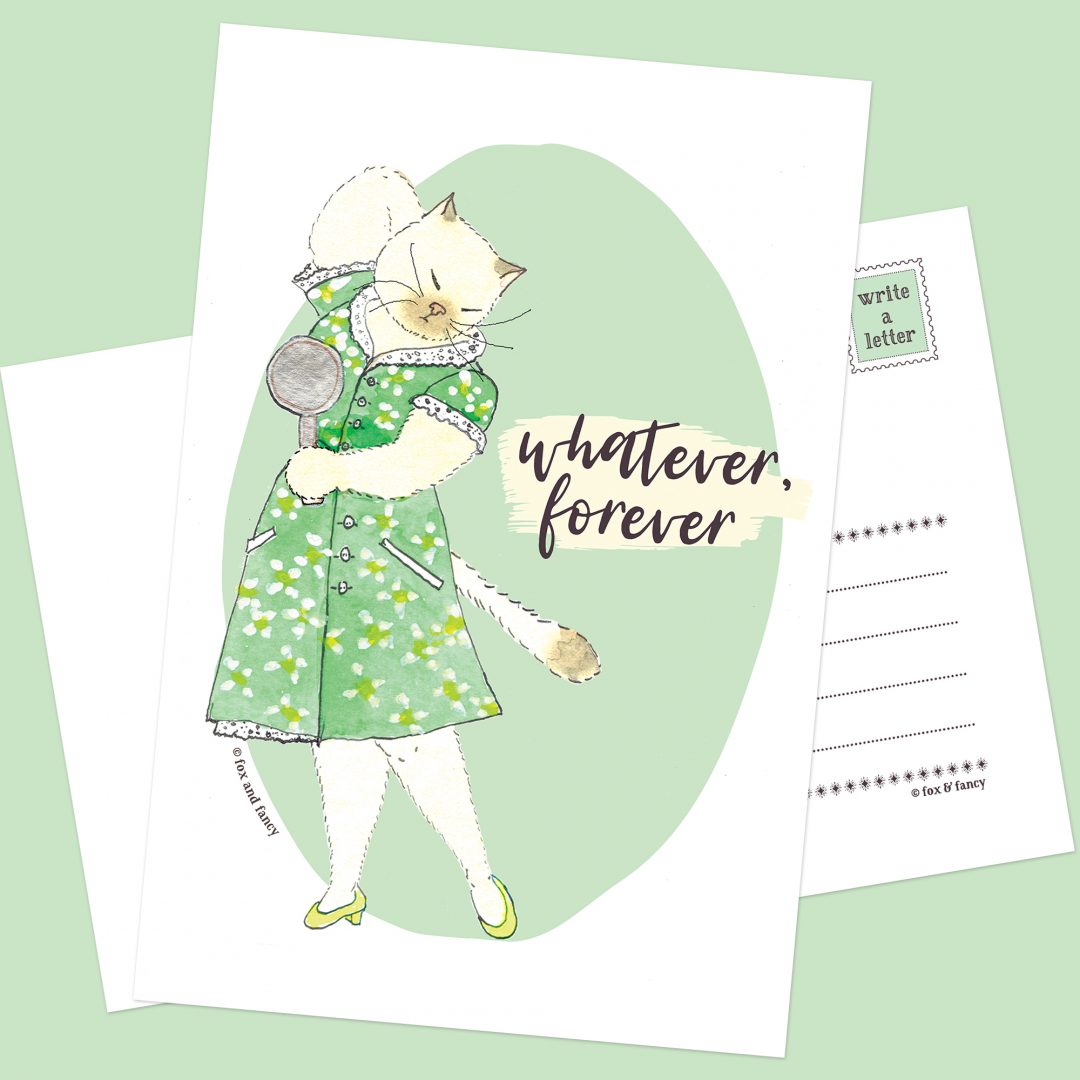 Foxy Feline Postcard Set
$16.00
This listing includes 10 postcards (Set #1), ready to mail or frame for your gallery wall!
Includes designs #1-10
• believe in your inner Beyoncé
• boss bitch
• cats against catcalls
• cutie with a booty
• every body is a perfect body
• legit snack
• slay all day
• they hate us 'cause they ain't us
• too glam to give a damn
• whatever, forever
SIZE: 4″ x 6″ (perfect for mailing or framing!)
PRINTED: On 100lb uncoated FSC-certified paper.
PACKAGING: Cello Sleeve
SHIPPING: Canada Post
Want a bigger size? Check out our art prints!
Join our mailing list and get a coupon for 10% off your next order! 
© Fox & Fancy 2012
In stock